Blog

Amazing things that
bring

positive results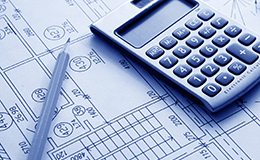 Over the years, we have demonstrated an impressive track record for successfully completing grant and loan funding applications for our clients. We are ready and committed to assisting our clients' needs with grant application processes for Federal and state programs.
Our Success Record
---
---
---
---
---
---
Key Issues to Consider Throughout the Grant Application Process
Guidelines – Before a grant application is prepared, it is necessary to identify the programs for which both the client and the project are eligible. RKR Hess engineers are experienced at finding the right funding source for a given project.
The deadlines – To keep the application process running smoothly, it is important to maintain full awareness of the application deadlines. Applications submitted after published deadlines are usually not accepted by a funding agency.
The review and selection process – To ensure the best chance of approval, it is imperative that applicants submit a completed application that reflects the time needed for a thoroughly planned project.
Understanding – A complete understanding of the application and the application process is absolutely necessary. To significantly improve the likelihood of an award, the preparer should make every effort to gain an explicit understating of the funding agency's exact application requirements. It is also essential that the preparer clearly understand all engineering aspects of the project so the application provides a concise explanation and justification of costs.
RKR Hess has repeatedly proven that our engineers have the necessary understanding of the application process and the technical capability to win funding awards for our clients.