Dam Engineering Services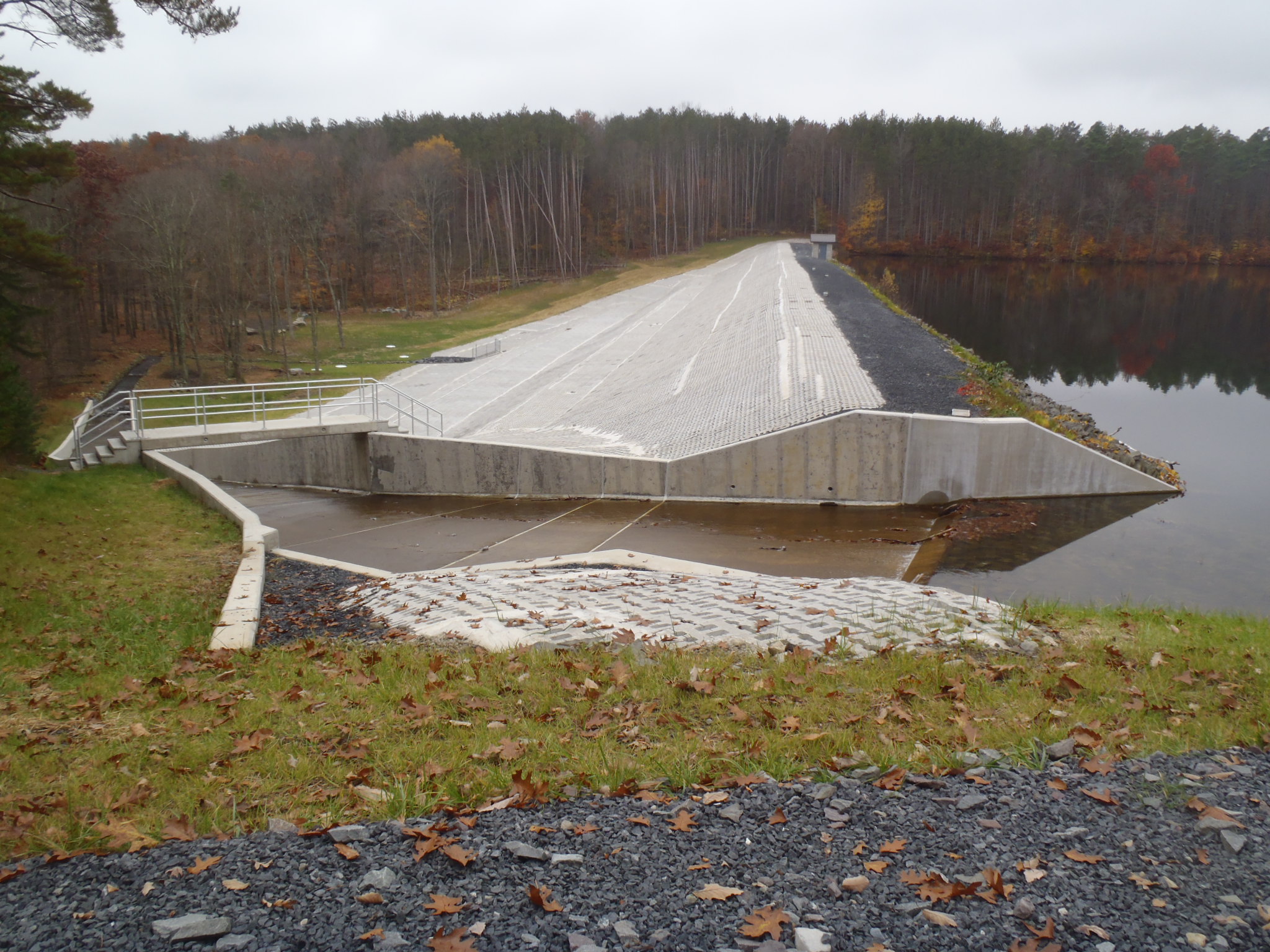 For over 80 years, RKR Hess has provided outstanding dam design services to both public and private clients throughout Pennsylvania.Keeping up with Pennsylvania Department of Environmental Protection (PADEP) Dam Safety Program and fiscal responsibility regulations can be a daunting task for dam owners. Fortunately, our engineers remain well versed on the latest federal and state dam inspection and safety regulations and requirements.
With current clients that include community associations, municipalities, hunting clubs, non-profit camps and individual dam owners, RKR Hess is committed to developing cost effective solutions for each client's dam design and rehabilitation task needs. RKR Hess' cadre of highly qualified and experienced Professional Engineers can assist with a multitude of dam safety and engineering services. Services include:
Dam Investigation and Analysis Services
---
Annual dam inspections
Dam investigations
Prepare dam breach analysis
Prepare incremental breach analyses
Hydrology and hydraulics
Evaluate spillway capacities
Prepare inundation maps
Prepare Emergency Action Plans (EAP)
Prepare 5-year EAP updates
Spillway alternative cost analysis
Coordinate outlet inspection and report
Outlet drawdown system analyses
Coordinate subsurface investigations with geotechnical engineers
Coordinate wetland investigations
Evaluate embankment leaks
Dam Design and Maintenance Services
---
Design spillway repairs
Design slope and shore stabilization
Design dam overtopping protection to accommodate spillway design flood
Conduct topographic surveys of dam
Conduct surveys of dam surface on lake side
Design outlet drawdown system repairs
Design low flow monitoring device
Design spillway replacement
Provide construction administration
Design dam breach repairs
Design permanent dam breaches
Design wetland mitigations sites for wetlands disturbed during dam rehabilitations
Perform construction observations
Dam Permit and Certification Services
---
Prepare dam permit applications
Prepare submissions for Letter of Authorizations
Assist with long-range planning for dam repairs
Prepare contract documents and technical specifications for dam rehabilitation
Prepare final certification to PA DEP Dam Safety Program
Assist municipal clients with funding for their projects through Local Share Account Grants, PennVEST loans, USDA RUS Loans and other funding sources
Prepare related permit application packages for stream crossings, Join Permit applications, erosion and sediment pollution control design
Sample Projects
---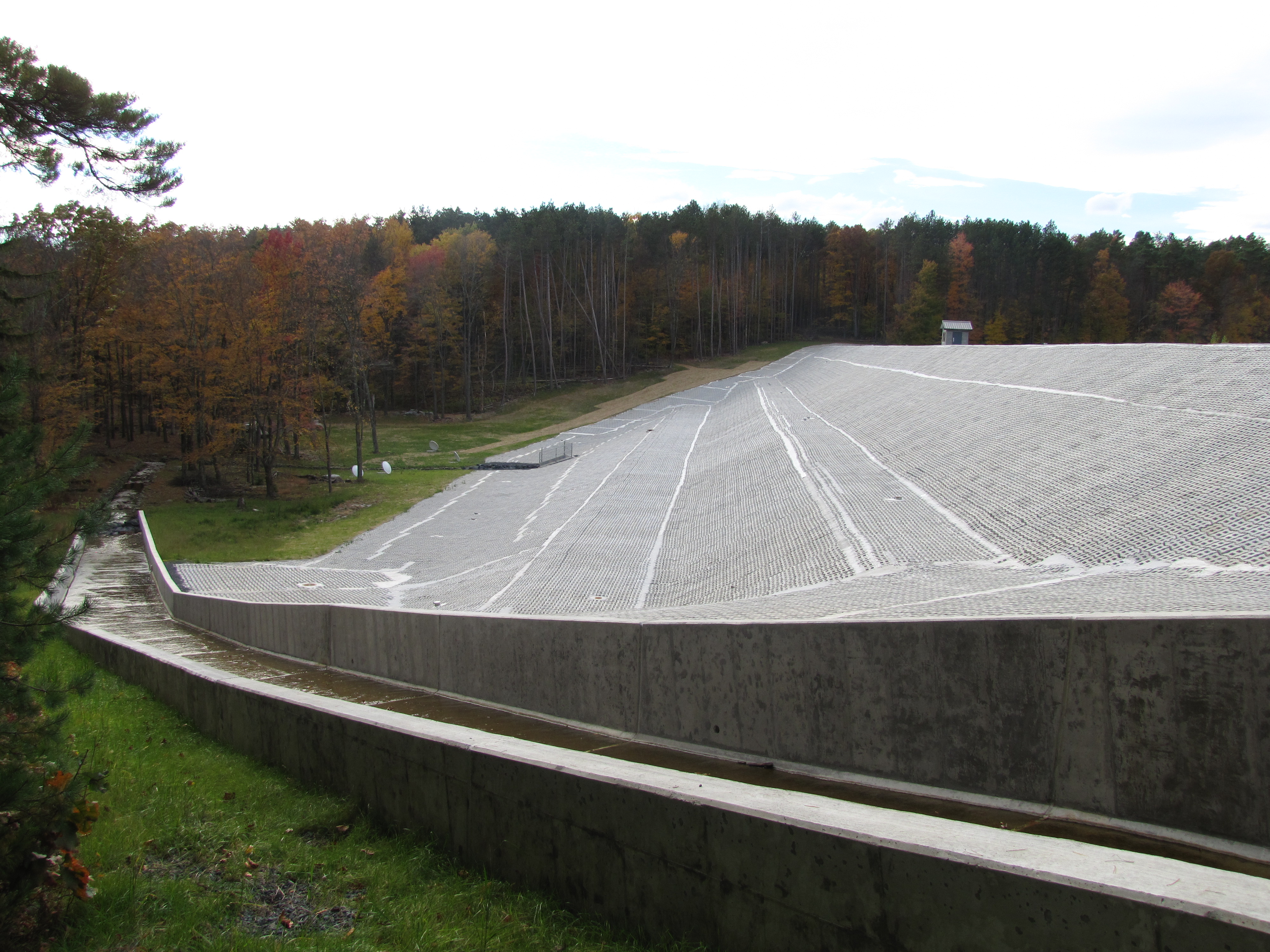 Project: East Stroudsburg Dam Rehabilitation, Middle Smithfield Township, Monroe County, Pa.
Overview: We provided dam rehabilitation design services, including overtopping protection, spillway replacement and repairs, drawdown system repairs, and stabilization measures. Design elements include modifications to the existing dam and appurtenances, erosion and sediment pollution control, grading, access, staging areas, drawdown siphon, and drainage system flow monitoring stations. We also designed a half-acre wetlands replacement site. Our engineering team prepared permit applications and plans for approval, including a PA DEP Safety Letter of Authorization a NPDES Permit for storm water discharges, and an ESPC Plan. Additionally, we prepared applications for a PA H2O Grant and a PennVEST Loan, and managed payment applications.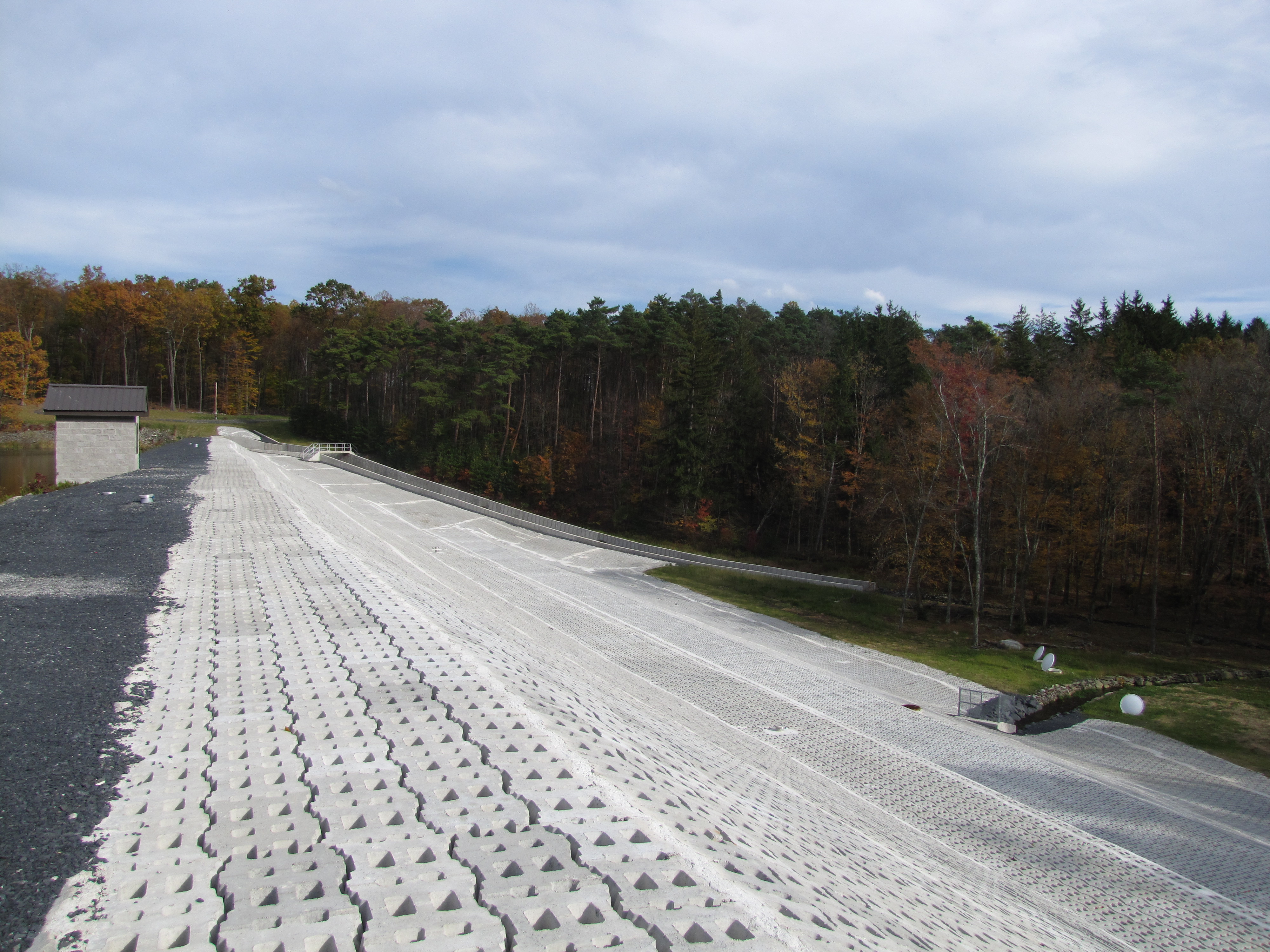 Project Recognition: Our firm was honored with the 2012 Outstanding Civil Engineering Achievement Award from the Lehigh Valley Section, American Society of Civil Engineers.
To view images of this project, visit our projects page.